Today I installed the hoses for the radiators for engine oil and coolant.  Pretty straighforward except for the hose from the engine oil line back to the sump.  The rotax engine uses a banjo type fitting and getting the hose and clamp on and tight was a bit of a pain.  I also had to lift the engine up to get the oil tank bracket mounting bolts in, bracket should go on before engine.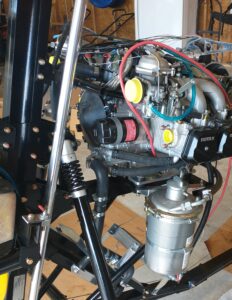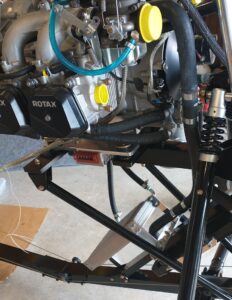 I installed the engine using my tractor.  I have to tilt the rotor head to get the airframe out of the garage!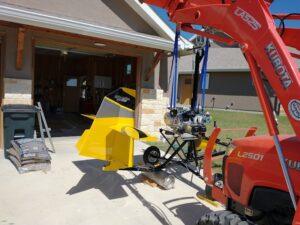 Once I had the frame back in the garage and started installing engine mounts and bolts realized that the bolts I have are to long.  Even adding all of the large washers I had in the kit I could not get the mounts the way I likes so ordered 4 AN6-24A bolts.  They should be here this weekend.
In the meantime I continue working with other parts of the kit.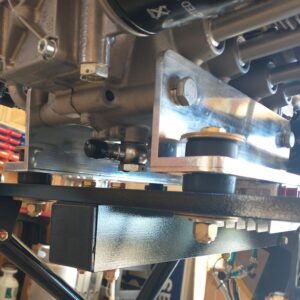 Engine  vibration mount/bolt.